This is the first time I have liked up with
Doodle Bugs
for her Five for Friday. Linkies are always so much fun!
I like to read books to my class that have been made into movies. So far this year we have read:
Because of Winn Dixie
,
The City of Ember
,
Holes
, and we just finished
Indian in the Cupboard
. After we finish each book, we watch the movie and discuss the similarities and differences between the book and movie. We're moving on to
Charlotte's Web
next!
You may know that I am a HUGE fan of the Decorah Eagles in Decorah, Iowa. My class and I watch them everyday and observe their growing eaglets. You can check them out
here
.
Anyways, yesterday we switched over to watch some hummingbirds. I thought it would be interesting to compare the size of the birds and the nests. While
there
, we actually got to watch one of these adorable baby hummingbirds fledge from the next for the first time! We all cheered like we were watching a sporting event!
My kiddos and I have been working on a writing project this week. We've spent time reading and talking about the great things about Spring. We finished a whole-class writing. I was very pleased with the sentences they supplied for it. I'll be sharing a longer post about this next week. (Click
here
to see that post.)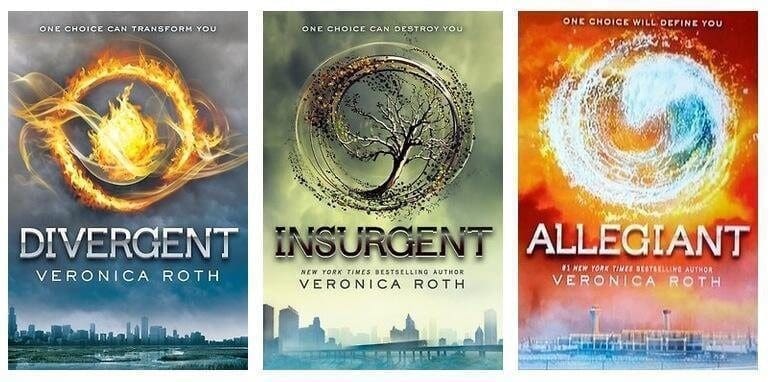 I finished re-reading the Divergent series this week. My husband came to bed to find a blubbering, snotty mess of a wife as I read the famous "Chapter 50" in the Allegiant book. For those of you who haven't read it, I won't spoil it for you. But for those of you who have, tell me you didn't sob like a baby!
Technically, this event didn't happen during the week but it's something that I've been psyching myself up for all week! I get to babysit my sister's three youngest tomorrow. Adding them to my own and the potential neighbor kids that might show up, I could be looking at 7 youngsters running around my house! It's going to be a madhouse!